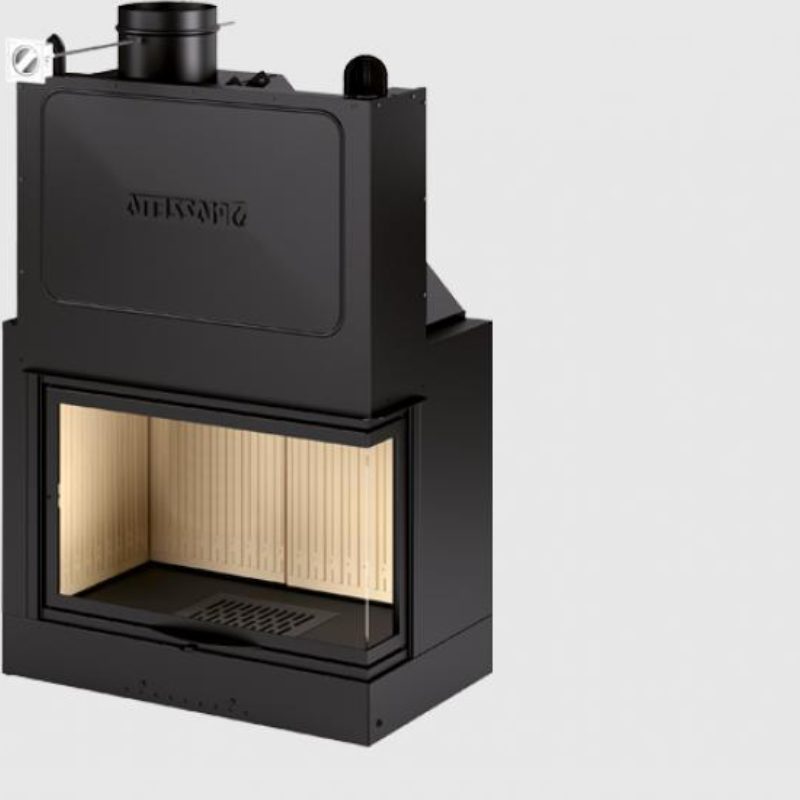 Technical data
| | MA 281 S SL | MA 281 D SL |
| --- | --- | --- |
| Energy efficiency class | A | A |
| Rated output | 13,5 kW | 13,5 kW |
| Efficiency | 76 % | 76 % |
| Heatable volume | 225 - 390 m³ | 225 - 390 m³ |
| Wood consumption | 3.8 kg/h | 3.8 kg/h |
| Ø Flue outlet | 25 cm | 25 cm |
Product weight: 182 kg
Product measures (LxPxH): Vedi la scheda del prodotto
Downloads
MA 281 D/S SL
One-piece Firebox, Vertically-sliding Door with Exposure to the Left, E-C A, MA 281 D/S SL with Natural Convection for Wood fireboxes
Wood firebox that blends clean design lines with ease of use. Its perfect construction linearity offers a wide variety of installation options. The screen-printed glass frames the fire and makes it the distinctive feature of the home.
The pleasure of wood
Tradition and innovation to enjoy classic wood fire.
Aluker®, exclusive ceramic material by Piazzetta.
Piazzetta fireboxes are made with Aluker®, the exclusive ceramic material patented by Piazzetta, which improves combustion and heat diffusion, thereby increasing the operating efficiency of the firebox. The light colour of this material remains like that over time, making the view of the fire even more pleasant and always brilliant and alive.
Structural sturdiness
The sturdiness of Piazzetta appliances is the result of enormous experience and ongoing research. The structural sturdiness, resulting from careful design and top quality, high-thickness steel, ensures long service life of each solution. The products are developed as well as tested in Piazzetta laboratories to check production processes and compliance with international standards.
Draw combustion air from the outside
With an optional kit you can draw combustion air directly from the outside, so as to avoid using up oxygen from inside. This option allows you to improve the comfort inside your home, optimising combustion and reducing consumption for greater savings. An effective solution for any type of home.
Main Features
Steel
Cast iron brazier and aluker firebox
Rise n'fall door
Ash box
Manual damper flue
Optional
External air kit
Adjustable feet
Levelling feet
Log retainer
Vacuum