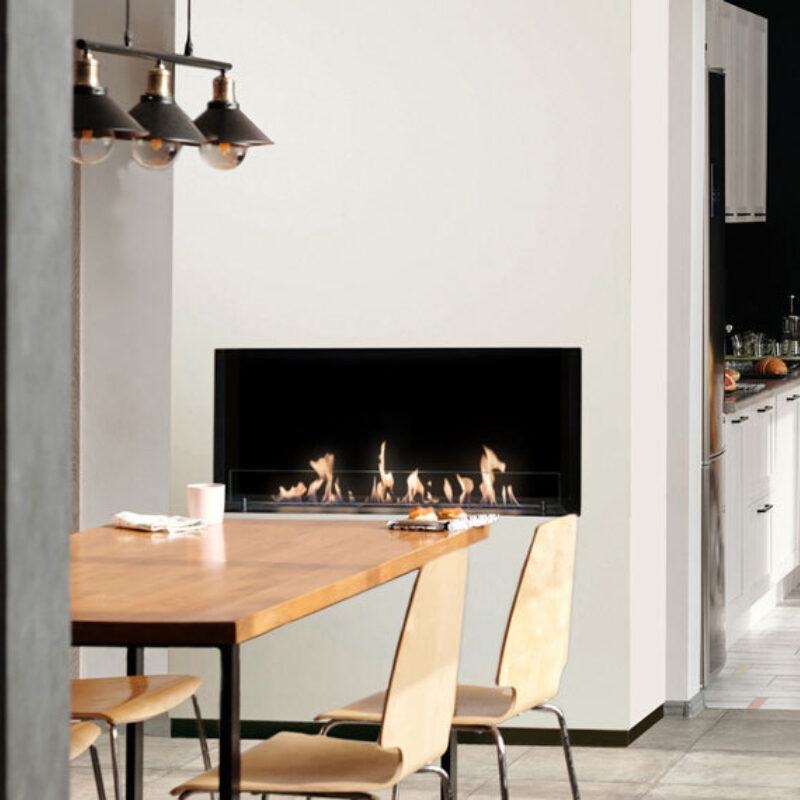 Surround with bioethanol fire
Modern or classic, configure your own fireplace
A fireplace is a combination of a surround and insert or built-in fire.
In most cases, Xaralyn fireplaces can be combined with various electric or bioethanol built-in fires. First you choose a surround, then you determine the material or color. You can further personalize this fireplace by choosing from the various electric or bioethanol built-in fires. For some fireplaces, more than 40 combinations are possible in this way.
Our natural stone surrounds are unique. Each surround made of natural stone is finished by hand and has a unique look. The final result is a unique surround with a vintage look.
On a wooden base we stick a layer of natural stone, fossil stone, on a wooden base, which is then evened out. The final result is a completely natural stone open fire with a relatively low weight. By keeping the weight low, the fire is much easier to move and therefore becomes more a piece of furniture.
The fire is delivered completely assembled, a vent system is not necessary, you only need to find a suitable place in your home!